Kemp's Bookshop Literary Events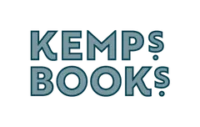 Come and visit our beautiful bookshop in gorgeous Malton. Our shop offers a carefully curated selection of books for everyone, including a wide selection of children's books. We accept National Book Tokens.
We'll also be hosting a range of events, including book launches, workshops and other unique activities in our beautiful store and on our outdoor terrace.
You'll find us at: 11 Market Place, Malton, YO17 7LP
Opening Hours: Mon-Sat 9:30-4:30 & Sunday 11-3
For more information and updates about our upcoming events, you can follow us on Twitter or contact us here.